The Murder of Pregnant Marlen Ochoa-Lopez Highlights the Dangers of Classified Ads (Vražda těhotné Marlen Ochoa Lopez)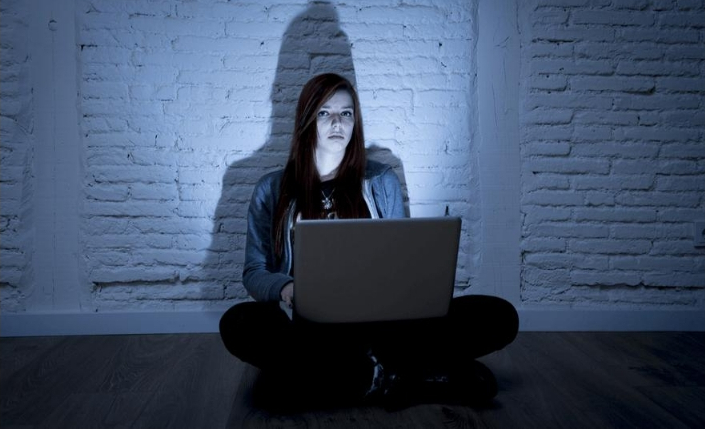 lassified ads, often posted on Facebook Groups and Craigslist, are a popular way for expectant mothers to barter and gift each other baby clothes and other gently-used items.
It's become a great way for mothers of older kids to free up some closet space and for moms-to-be to save money. But there is a dark side to these ads. Recently, the case of Marlen Ochoa-Lopez shocked America, when the young expectant mother was butchered while meeting a seller who she'd met online. It's the second high-profile attack where a pregnant woman was lured to a home with the promise of free goods, and attacked by another woman who wanted her baby.
Why are these attacks increasing and what can you do to stay safe online?
The Murder Of Marlen Ochoa-Lopez
Marlen Ochoa-Lopez, 19, was looking for a double stroller on the Facebook group, "Help A Sister Out." She posted to the group that she had a toddler and was pregnant with her second child, so a stroller upgrade was necessary.
The woman who responded to her request and offered to help was Clarisa Figueroa, 46.
Figueroa had made claims about being pregnant on Facebook in the previous months. She claimed she was due in May, despite being 46-years-old and having had her Fallopian tubes tied. When friends questioned how Figueroa was pregnant after having her tubes tied, her explanation made very little sense. She claimed that the surgery was reversed during an emergency appendectomy.
Ochoa-Lopez made plans to meet with Figueroa at her home in Chicago. Figueroa claimed that her daughter was pregnant and had extra baby clothing, she offered Ochoa-Lopez brand new items for free. Ochoa-Lopez was never seen alive again.
The teen mom was allegedly murdered by Figueroa and her daughter, Desiree, 24.
Prosecutors allege Figueroa, her daughter Desiree, and her boyfriend Piotr Bobak, 40, murdered the pregnant teen to steal her unborn baby. Facebook posts in the months leading up to the crime led investigators to believe that Figueroa was planning to raise the baby as her own.
It took police 3 weeks to find Ochoa-Lopez. Her body was in a garbage can in the backyard of the home that Figueroa shared with her daughter and boyfriend. The home is owned by Figueroa's parents who live in the upstairs of the house.
An autopsy revealed that Ochoa-Lopez was strangled and her baby had been cut and forcibly removed from her body.
After allegedly murdering the teen, Figueroa called 911. She claimed to have given birth to a baby boy who was unresponsive. An ambulance arrived and took both Figueroa and the baby to the hospital. She would remain with the baby until the time of her arrest.
Emergency personnel never entered the home. It is still unclear how Figueroa was not questioned after a physical exam while at the hospital.
The baby has been in the hospital on life support since his birth and has severe brain damage.
How Did Friends Find Her Before the Police Did?
How did the police not make the connection to Figueroa for nearly 3 weeks? The Ochoa-Lopez family had grown frustrated and hired a private investigator. After looking through her Facebook activity log, the investigator told the family about Figueroa. The family alerted authorities. Despite the family and investigator directing the police to Figueroa, no one followed up on the lead.
It wasn't until a friend of Ochoa-Lopez mentioned Figueroa to police that they looked into the tip.
Figueroa was still in the hospital with Ochoa-Lopez's baby when detectives went to her home to question her. Figueroa's daughter told authorities that her mother was in the hospital and suffering from leg problems. She also mentioned that her mother had just given birth to a baby boy.
After finding Ochoa-Lopez's car nearby, authorities had enough probable cause to get DNA from the baby and Figueroa.
The baby was a positive DNA match to Ochoa-Lopez's husband and not Figueroa.
Combination booking photo of Clarisa Figueroa, Desiree Figueroa, and Piotr Bobak provided by the Chicago Police DepartmentCombination of booking photos provided by the Chicago Police Department
Figueroa and her daughter are both charged with first-degree murder. Figueroa's boyfriend, Piotr Bobak, is charged with concealing the death of a person and one felony count of concealing a homicidal death. Bobak has previous battery charges listed on his record.